SPRING BALANCES VERTICAL SLIDING WINDOW

Supplier of market-leading spring balances, which are available in a range of different diameters and load bearings, as well as those suitable for both non-tilting and tilt-in sash window designs.
Suitable for PVC-U, Aluminium and Timber windows, our balances can be used in a variety of environments, ranging from restoration projects to new build developments.
To ensure we supply fabricators and specifiers with the correct model, our Manufacturing Partner operates a configure to order system (CTO), meaning that we can calculate the appropriate spring balances required by taking your window size, thickness and sash drop metrics.
TECHNICAL DOCUMENTATION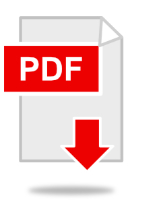 DOUBLE SPRUNG ULTRALIFT BALANCES
Featuring a larger, 17mm diameter design, Ultralift balances can be specified for use in both tilt-in and standard sash window designs.
Unlike Spirex, Spiralift and Alumatilt balances, Ultralift sash window balances are double sprung, offering increased efficiency and a smoother operation. Because of this double sprung design, they can offer the end user up to 75% increased mechanical advantage compared with standard operation. They can also be installed in systems heavier than single sprung alternatives, being able to support sashes up to 27kg in weight, so are suitable for specifying in more substantial window frames.
Supplied in 17mm diameter PVC-U tubes in white, brown, grey and cream colours
Suitable for sashes weighing between 6kg – 27kg
Double sprung to provide extra mechanical assistance
Can be installed in both traditional sliding sashes and tilt-in configurations
SPIRAL BALANCES
Designed to act as a counterbalance to the sash, and also be able to hold the window in any position, we can provide spiral balances made to fit both tilt-in and non-tilt sash window configurations. Our spiral balances are also designed to provide some opening assistance to benefit the end-user's operation, whilst also facilitating a smooth and easy sliding action.
SPIREX
Spirex spiral sash balancesSpirex balances are predominantly suited for use in non-tilting timber window frames and lighter weight window configurations such as secondary glazing screens. Spirex balances are single sprung, and once installed within the window they can be adjusted to appropriate tensions. They are often selected by specifiers and fabricators looking to install traditional, cost effective sash balances.
Key features and design specifications of Spirex balances:
Suitable for installation in sashes with weight between 1kg – 13.5kg
Can be accommodated by sash heights of 200mm – 1200mm
Supplied in aluminium 14mm diameter tubes
Provide approximately 25% mechanical assistance
SPIRALIFT
Spiralift spiral balanceLike the Spirex model, Spiralift balances are single sprung balances designed for non-tilt sash window configurations. It has all the benefits of the Spirex balances – relatively low cost, traditional operation, the ability to be installed in timber window frames – but it also able to support sashes up to 80kg in weight.
Key features and design specifications of Spiralift balances:
Provides all the same balances as the Spirex balances
Suitable for installation in sashes with weight between 1kg – 18kg
ALUMATILT
Alumatilt spiral balanceAlumatilt balances are similar to Spirex and Spiralift models, but they have feature altered fittings so that they are suitable for tilting window configurations. Available in standard Alumatilt and Alumatilt Heavyduty models, they are able to accommodate varying sash weights. Single sprung balances, Alumatilt and Alumatilt Heavyduty are the respective tilting equivalents of the Spirex and Spiralift balances.
Key features and design specifications of Alumatilt balances:
Supplied in aluminium 14mm diameter tubes
Alumatilt suitable for sash weights between 1kg – 13.5kg
Alumatilt Heavduty suitable for sash weights between 14kg – 18kg
TORSO BALANCES FOR SASHES UP TO 50KG
Like Ultralift balances, the Torso models are double sprung to give the end user significant levels of mechanical assistance when operating the window, with inner and outer springs supplying equivalent levels of tension to match the weight of the sash. Torso balances, however, are able to cater for much heavier sash weights, supporting sashes from 3kg – 50kg.


Offering torque free operation for smoother movement, Torso balances are renowned for their reliability, being able to provide lift for over 100 years' worth of regular use. Torque free movement is especially important for heavier sashes, reducing the chance of bi-axial strain which significantly improving performance of the sliding action. They are available in grey, white and brown 19mm diameter PVC-U tubes, and can be specified for both tilt-in and traditional vertical sliding sash windows.
Key features and design specifications of ultralift balances:
Supplied in 19mm diameter PVC-U tubes in white, brown, grey
Suitable for sashes weighing between 3kg – 50kg
Double sprung to provide extra mechanical assistance (between 70-75%)
Can be installed in both standard sliding sashes and tilt-in configurations
Can perform for over 50,000 cycles (100 years of regular usage)