Fullex early history was as an Aluminium window and patio door manufacturer, serving mainly the commercial market. It was not until 1980 that Fullex launched their own multipoint Patio door lock, laying the foundations for nearly three decades of successful product development.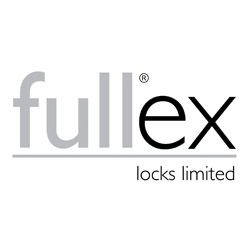 Fullex launched the first UK manufactured multipoint locking system in 1986 and this was quickly followed to market by the highly regarded SL16 Multibolt, which was one of the leading locks of the late 1980's and early 90's and has also gained wide acceptance in the very demanding American door market.


The Crimebeater composite door lock, launched in 2002, is one of the most widely specified locks in the local authority and social housing sector. Building on the success of Crimebeater, Fullex launched the Crimebeater Mid Lock, incorporating a 5 lever midlock system which 'double locks' the lock to counter the dual threats of cylinder snapping and 'lock bumping'.

The most recent addition to the lock range, the XL 3 hook multipoint lock, continues the tradition of reliability and security set by its predecessors and is both PAS24 capable and Secured by Design licensed.

With our fantastic history and products, in 2017 Fullex Locks was taken over by UAP Limited. As a leading UK supplier of innovative door hardware and security products, it will allow Fullex to offer our customers a wider product range, with additional investment in our core products and multipoint locks. This is on top of the exciting new range of products we will be introducing in the future!