Paddock was originally established in 1978, and was initially founded to fabricate aluminium and manufacture basic hardware products.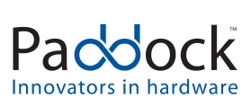 Since then, a continuous product enhancement programme, together with acquisitions including Willenhall Engineering Ltd, Madeley & Glaze (Toolmakers) Ltd and Millenco Hardware Ltd, has seen the company's range evolve to include all major products and manufacturing services for the door and window hardware industry.
Paddock Fabrications currently employs 240 staff, engaged in part of the complete manufacture and support services process from receipt of raw materials through manufacturing and assembly to warehousing and dispatch.
Multipoint locks for doors, windows, patios, handles, hinges and letterboxes are all produced on site using the latest manufacturing technology.
The Paddock product range, new and existing, together with the sales team now acts as a combined base for generating sales of Yale's mechanical and digital lock offerings.