Sustainable, reliable products since 1992.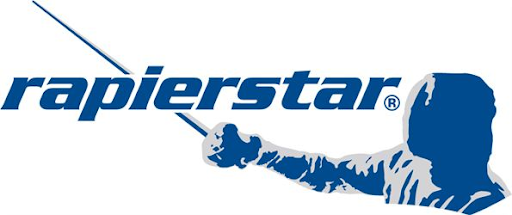 Founded in 1992 as Architectural Supplies Limited, the company has consistently specialised in the design, development and supply of technically advanced fastener solutions. In 2002 the Rapierstar branded range was introduced in the UK which, in turn, led to the development of other 'star' specialist ranges. In 2003 the StarTurn brand name became a UK registered trademark. To better identify the company with its new products, the company name was changed in 2005 to Rapier Star Limited. In the same year the Rapierstar brand became a registered trademark throughout the EU.

Rapierstar's core business is the distribution of superior fasteners and fixings, with dedicated deep stocks and unrivalled customer service, they are recognised as the market leading supplier to the window and door industries.

Rapierstar specify and source from respected ISO accredited manufacturers in order to deliver high quality, competitively priced products. Utilising specialist global consolidation and UK logistic companies enables the company to ensure the right products are procured at the right price. Rapierstar's clients range from small independent companies to large multinational distributors and manufacturers. The company's goal is to establish and maintain a position of leadership in the supply of fixings and building products throughout the UK, Ireland and across Europe.


Facilities
In 2010 the company acquired a new 8000m2 Head Office and Distribution Centre near Congleton, Cheshire. This is supported by offices and distribution in Belfast and Norwich. Each premises is situated close to major transport links, making it quick and easy for customers to call upon the considerable expertise of Rapierstar's knowledge and expertise.

Rapierstar branded products are designed and manufactured to exacting quality standards. In addition to manufacturers' commitment to quality, Rapierstar also invest in a comprehensive in-house test centre. This industry leading quality assurance facility enables Rapierstar to comply with appropriate British, European and International Standards.

Fasteners are tested to BS EN ISO 9227:2012 and exceed BS EN 1670 grade 4 and 5. Windows & doors fabricated with Rapierstar screws have surpassed BS 7412 and customers using Rapierstar screws successfully test their products for enhanced security beyond PAS 24:2012. We are an ISO 9001:2008 company, accredited with Investors in People (IIP). Fasteners comply with EU Harmonised Technical Standards and carry CE marking with full traceability. Rapierstar are also recommended by many of the leading manufacturers of window and door products in the UK.


More Than Superior Fasteners
Rapierstar have continued to develop staff, put better business processes in place and continue to place great emphasis on training and development. In 2015, ISO 9001:2008 re-accreditation was achieved with no non-compliances, which means the company enters its 15th year of recognition. Rapierstar have also been recognised as Investors in People and the standard is acknowledged as a journey of continuous improvement and on-going development. In assessment, Rapierstar have evidenced that they go beyond the awards core standard. Both prestigious awards demonstrate that Rapierstar are committed to continual business development and quality customer service.

Latest innovative building products include PROSHIELD™, a water repellent environmentally friendly masonry treatment that is quick and easy to apply. It penetrates to provide breathable, invisible protection from damaging water ingress, maintaining masonry appearance whilst reducing maintenance costs. PROSHIELD™ can improve the thermal efficiency of an exposed dwelling wall on average by 25%. – without expensive and feature changing additions, such as cladding and other intrusive insulation systems.